This town, occupied since the Paleolithic period, has survived through the ages and its very rich heritage still confirms this today. With the prehistoric site of Lascaux nearby, Montignac has become the central office of the canton of the Vallée de l'Homme.
In the heart of the Vézère valley, classified as a Unesco World Heritage Site, Montignac was colonized by the Romans before becoming a medieval fortress in the Middle Ages.
A museum, close to the tourist office, recalls the famous troubadour of Périgord, Bertran de Born. The history of the town can also be seen in its architecture, which combines half-timbered buildings, houses on stilts, convents and priories.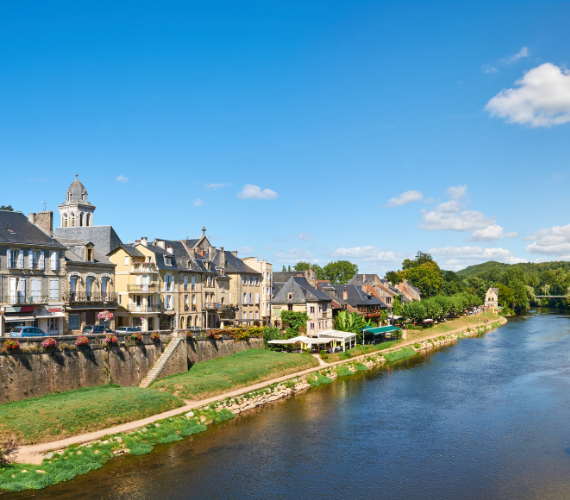 Just 2 kilometres from the town centre, the Lascaux cave is the most impressive site to visit. Every year, thousands of visitors comes to see the reconstructed masterpieces of cave art in Lascaux II. This incredible reproduction allows the original cave to be kept intact.
Every summer Montignac also hosts two festivals that enliven the town's squares and streets: the Festival Culture du Périgord Noir, celebrating classical music, and the Festival Culture aux Cœurs, a festival of arts, dance and world music.
Night markets are held every Monday evening during July and August in addition to the traditional market which takes place every Wednesday and Saturday morning.