Your campsite water park
Dive into an ocean of sensations: equipped with three slides, two pools and a large playground, our water park offers you hours of fun and relaxation!
Designed for the whole family, there is something for everyone for an unforgettable holiday. Relax by the pool on one of the many sunbeds!
Covered and heated swimming pool
Enjoy the water at 28° in the indoor pool!
In the indoor pool, the temperature is guaranteed.
Only bad weather conditions (below normal temperatures) can prevent us from reaching 26/28° in the large pool.
In the paddling pool, due to its shallow depth, the temperature might be difficult to maintain, but it rises quickly when the sun comes out.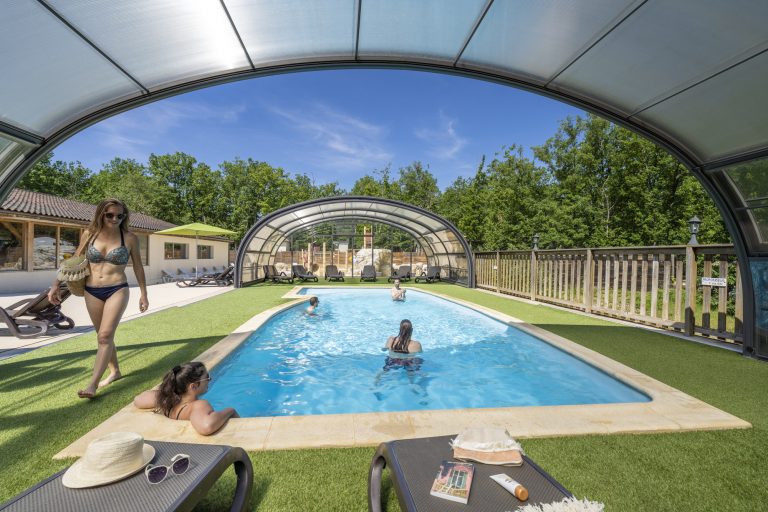 The water park consists of :
with "aqua-brake" (no pool at the bottom)
THE PADDLING POOL
A real fun lagoon, our paddling pool has been specially designed for young children under 12 years old.
This pool is an ideal playground for the little ones with water jets, fountains and small slides to encourage their love of water.
A few brief instructions:
For young children, the slides are fitted with an "aqua-brake" system. There is no pool at the bottom of the slide so everyone can enjoy it in complete safety!