Comfortable mobile homes in the Dordogne, in the Périgord Noir A mobile home lets you experience the joys of camping in the middle of nature, while benefiting from the comfort of a perfectly equipped interior. For holidays in the Dordogne as a couple, with friends or with the family, we offer a variety of modern mobile homes for rent, adapted to everyone's needs. Mobile homes for all types of holidays
Mobile home comparator ranges
Range Comfort
The Comfort mobile home range offers all the basic comfort for a family stay: kitchen equipment, comforter and pillows, welcome kit, etc.
Range Premium
The Premium mobile home range offers a larger living space and additional equipment: dishwasher, air conditioning, TV, plancha, etc.
Range Exclusive
The Exclusive mobile home range is our top of the range accommodation.
Take advantage of its living space from 75 m², and its many additional services and equipment: a master suite, 2 shower rooms and separate toilets, hotel service, cleaning, etc.
Criteria & comparison
Night Space
Luxury mattress 160*190
i
Washroom space
2 bathrooms and 2 toilets
i
Kitchen area
Living room, dining room
Terrace area
Services and options
Household Living environment
i
Cleaning at the end of your stay
i
Comfort
2 or 3 bedrooms
38 to 47 m² of living space
(mobile home and terrace)
Premium
2 or 3 bedrooms
50 to 55 m² of living space
(mobile home and terrace)
Exclusive
2 or 3 bedrooms
75 to 80 m² of living space
(mobile home and terrace)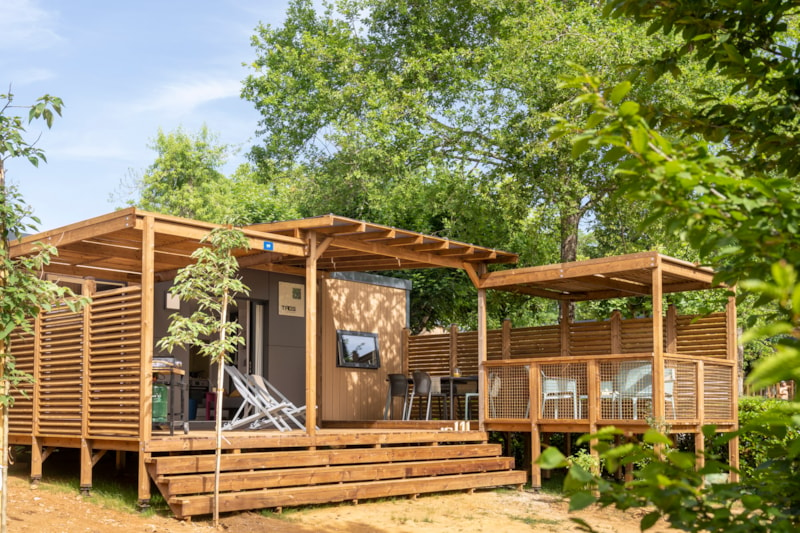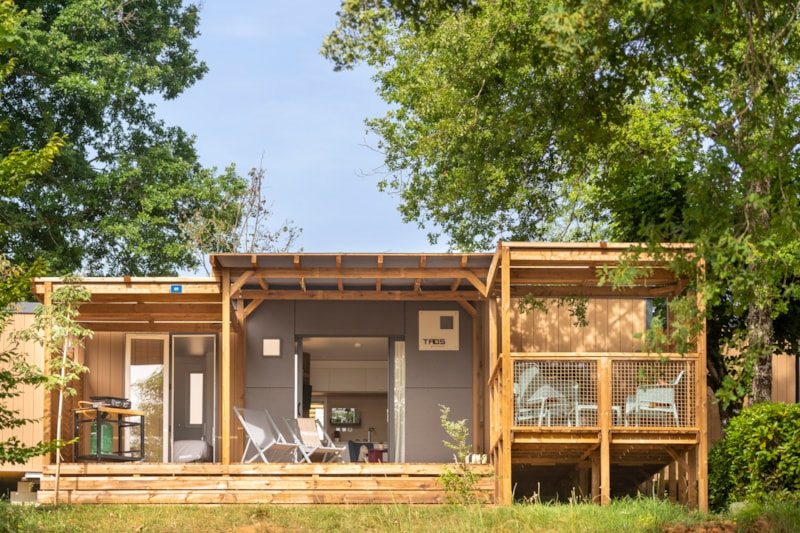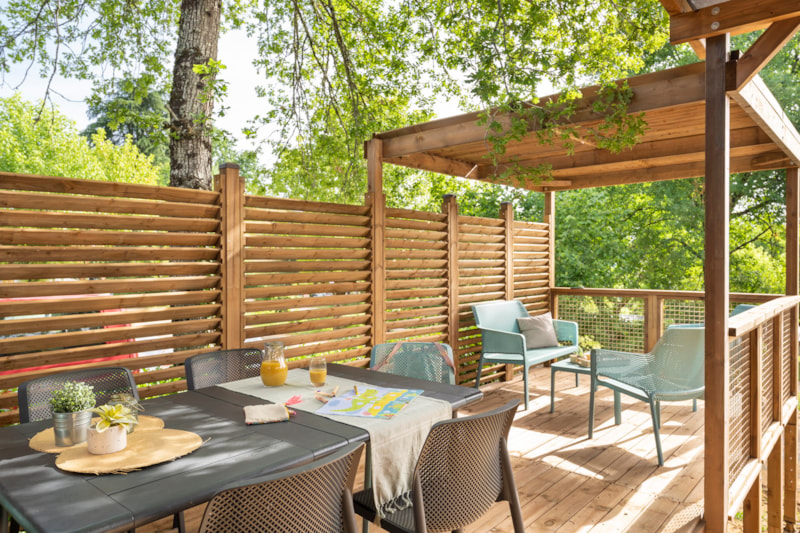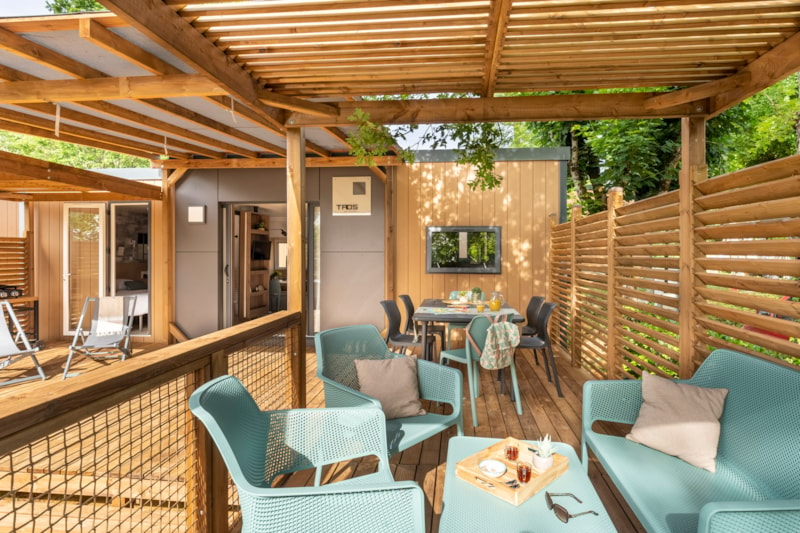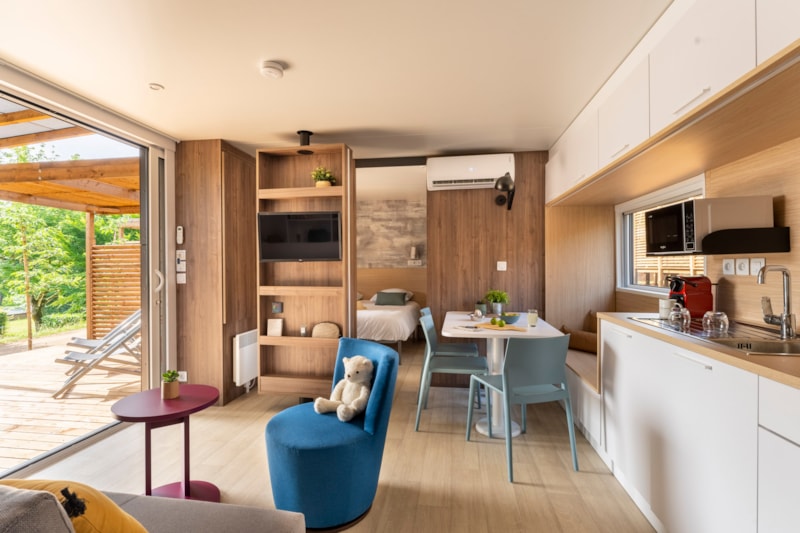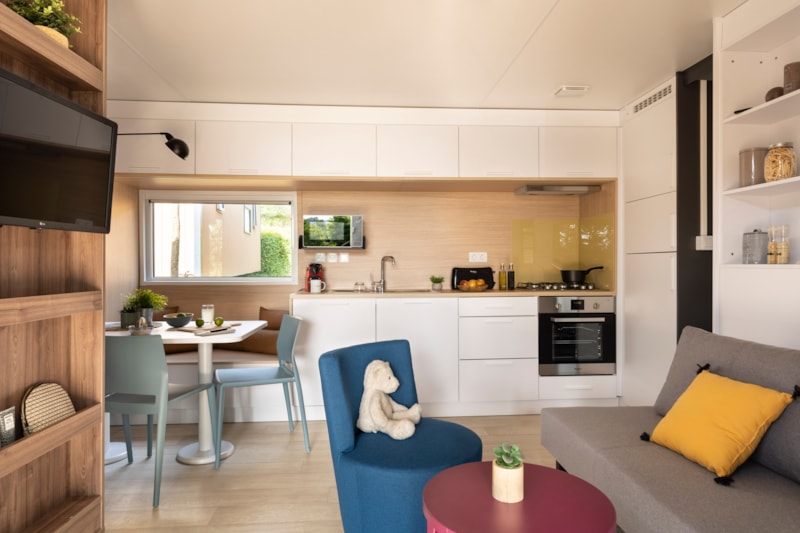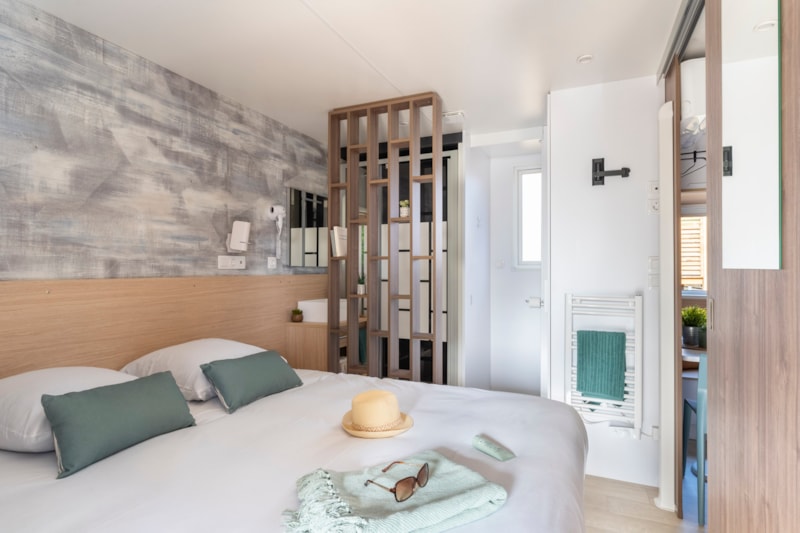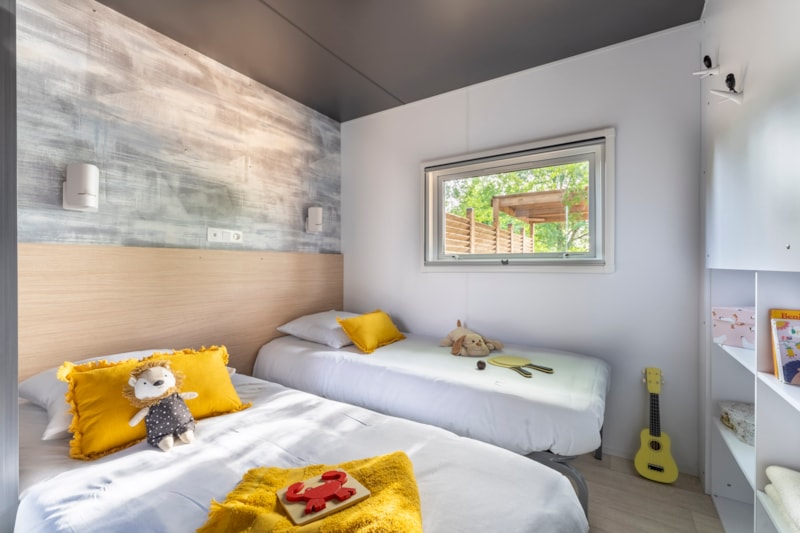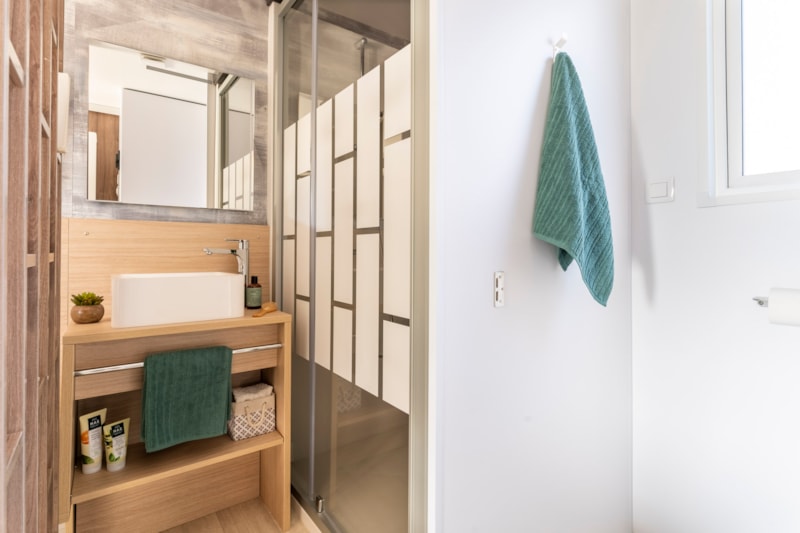 more details
Nos autres disponibilités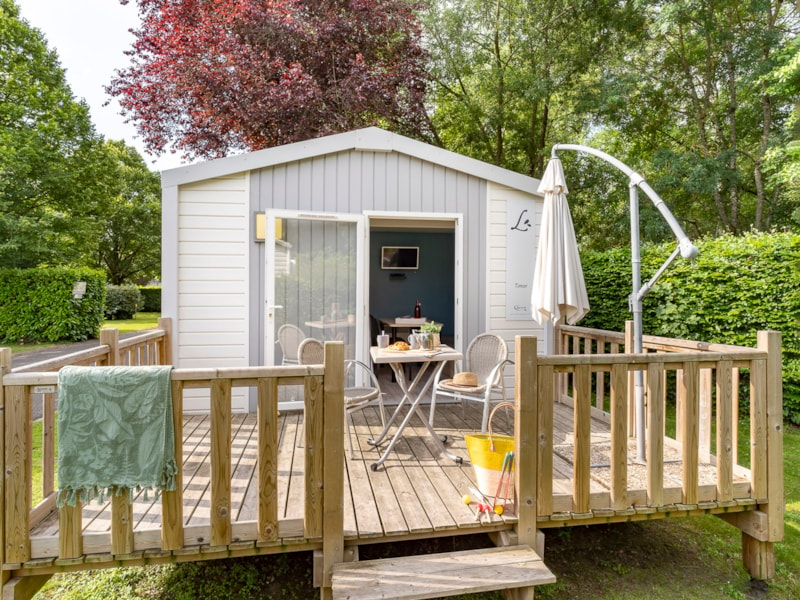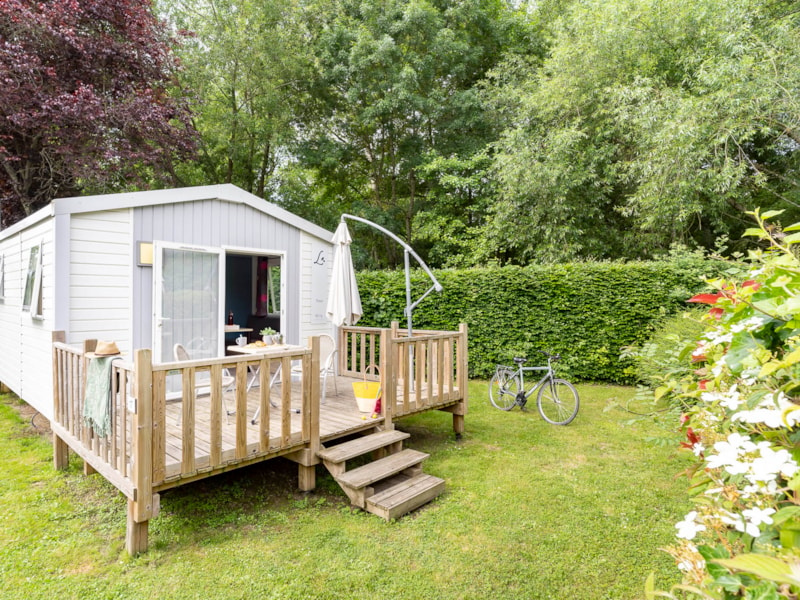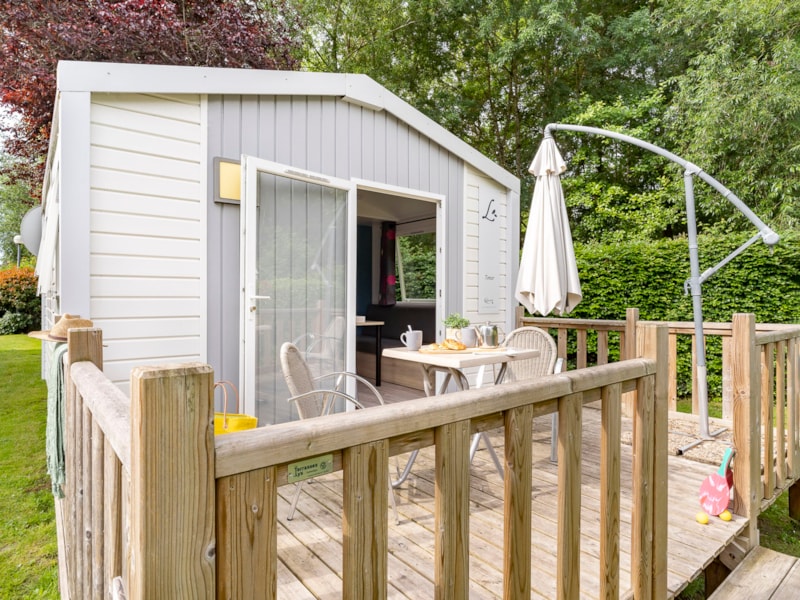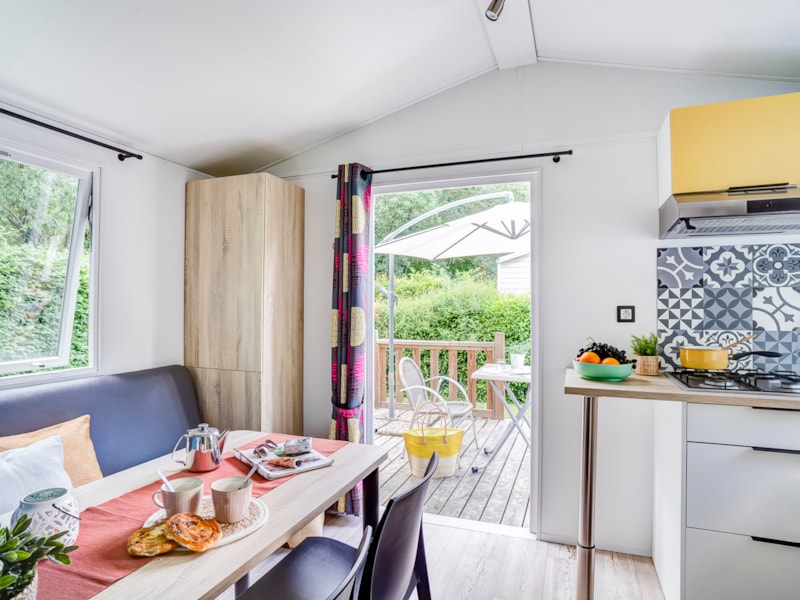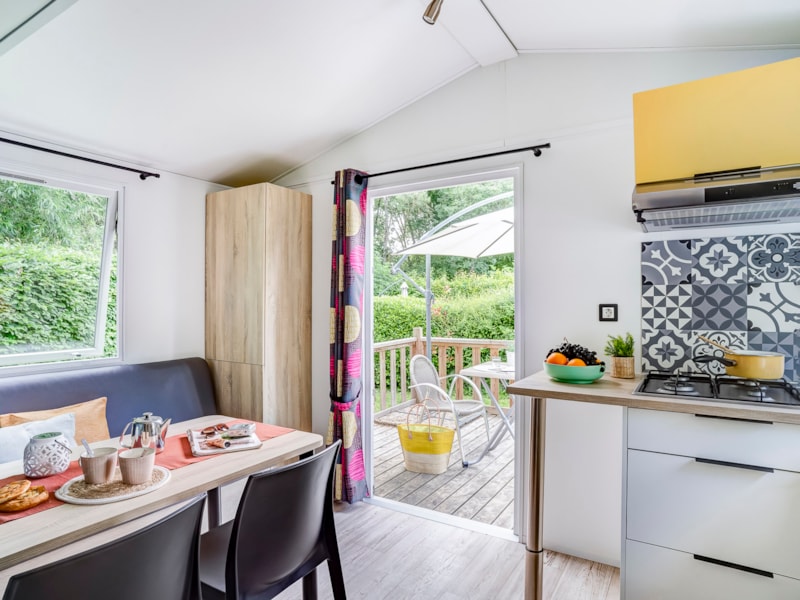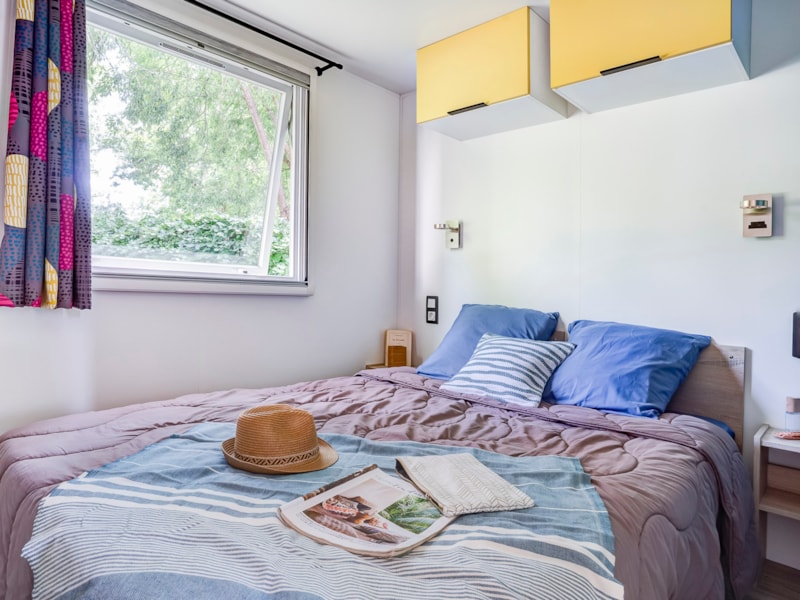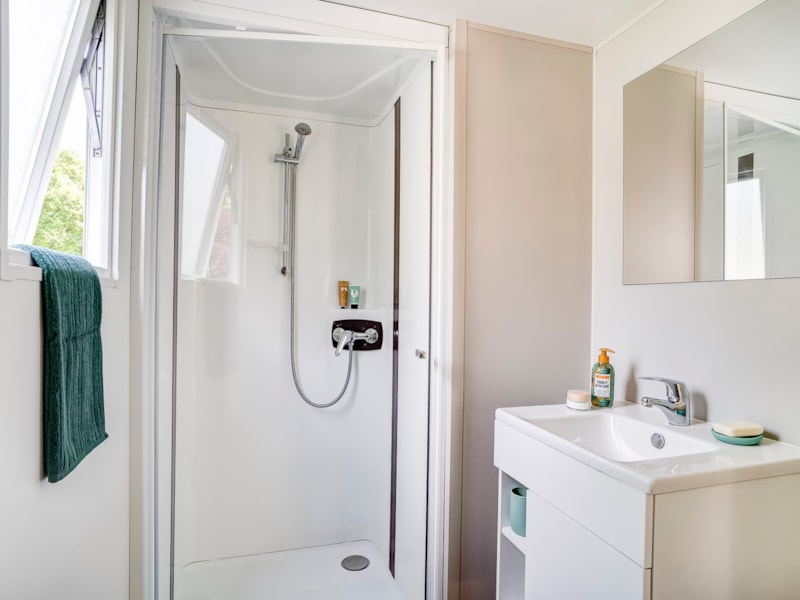 more details
Nos autres disponibilités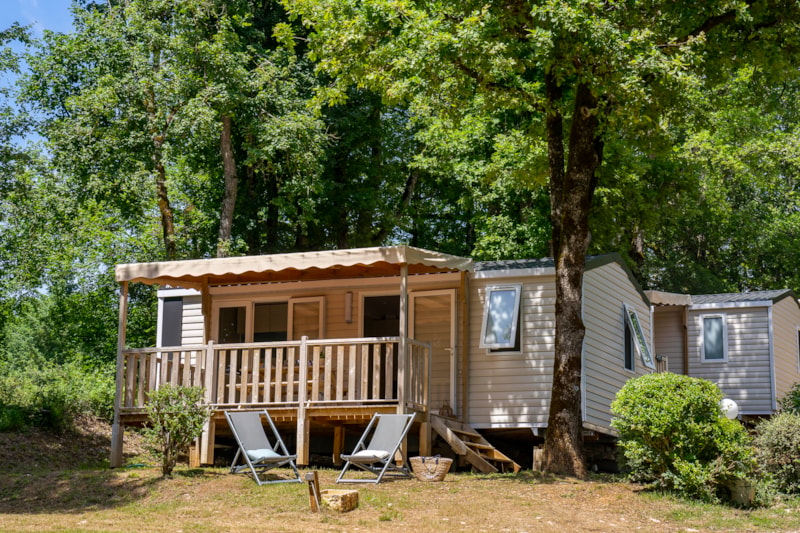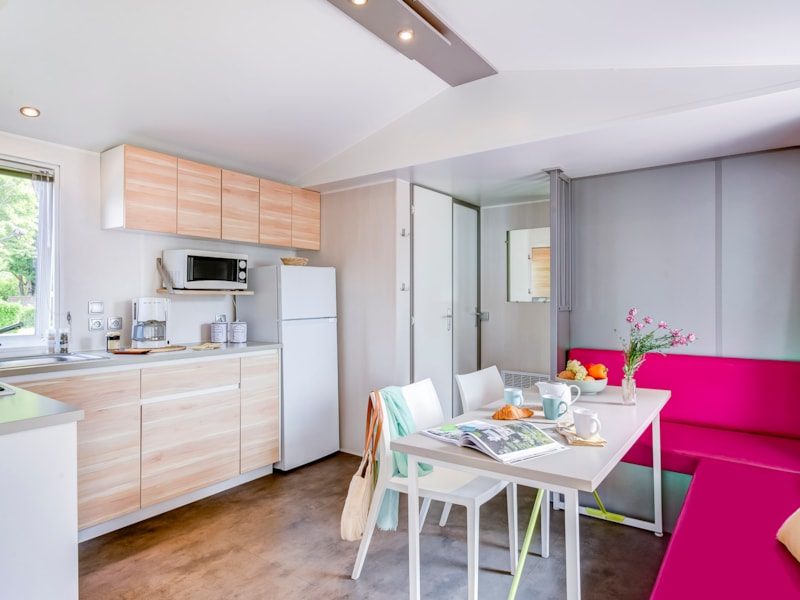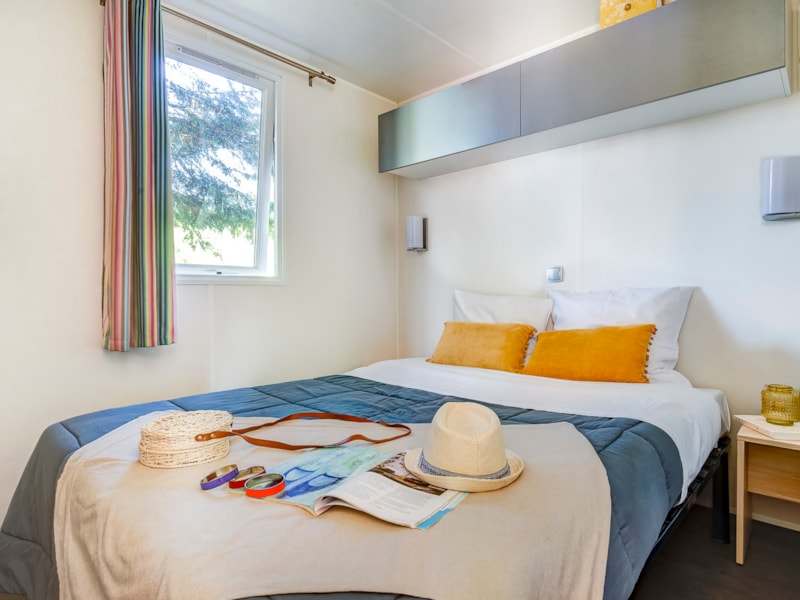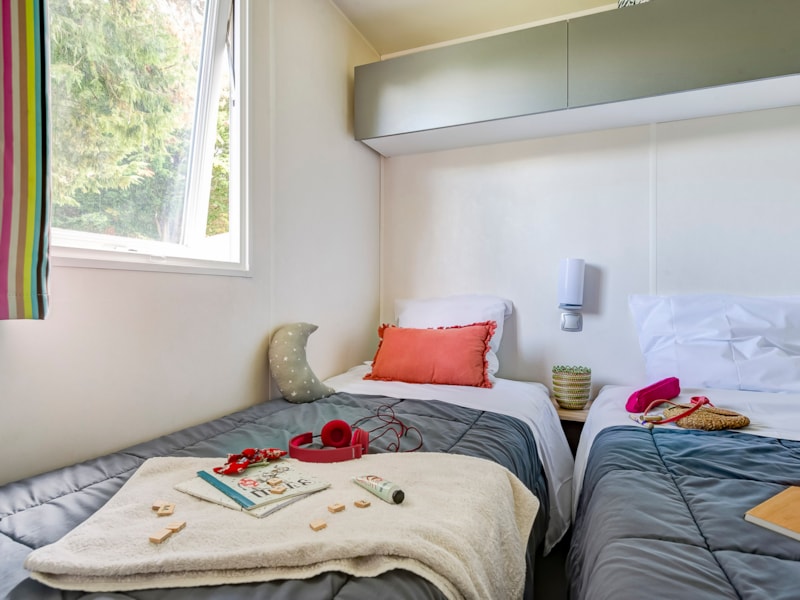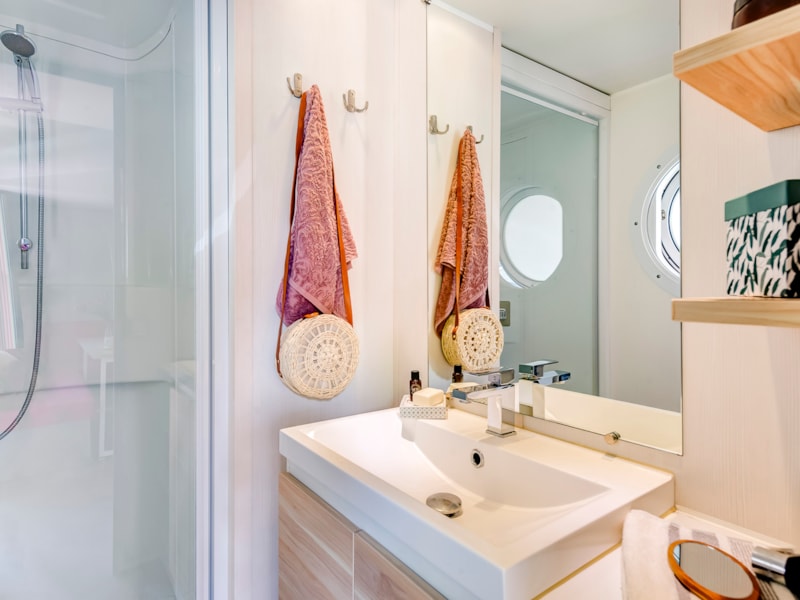 more details
Nos autres disponibilités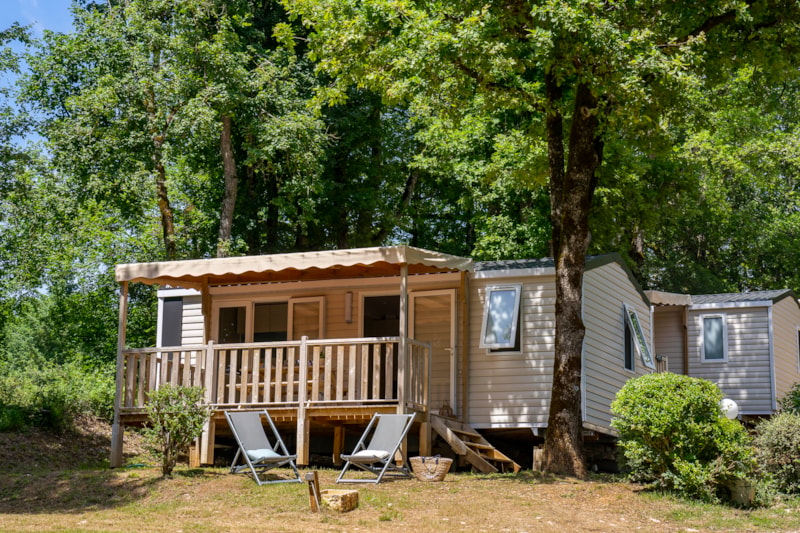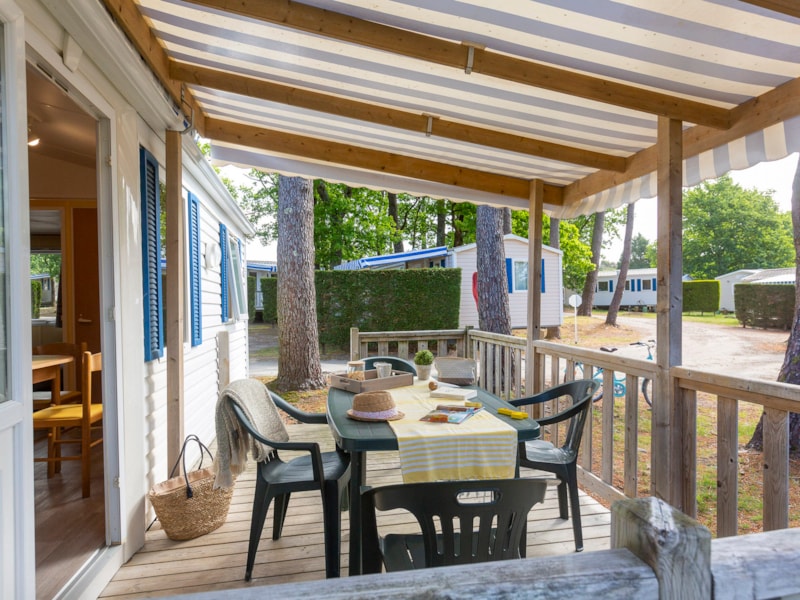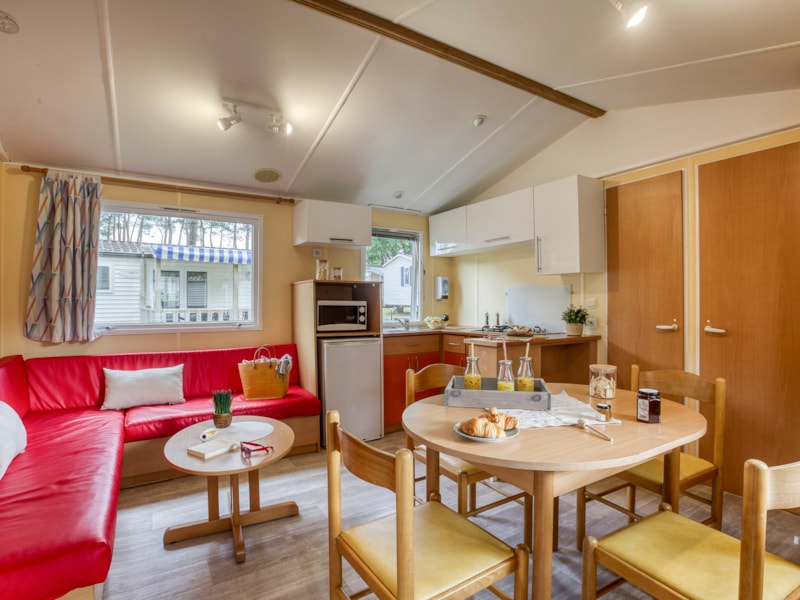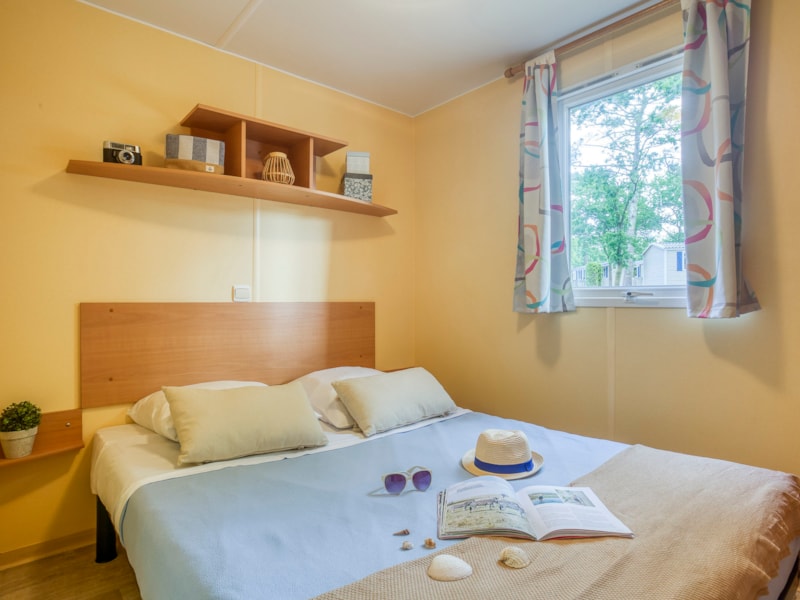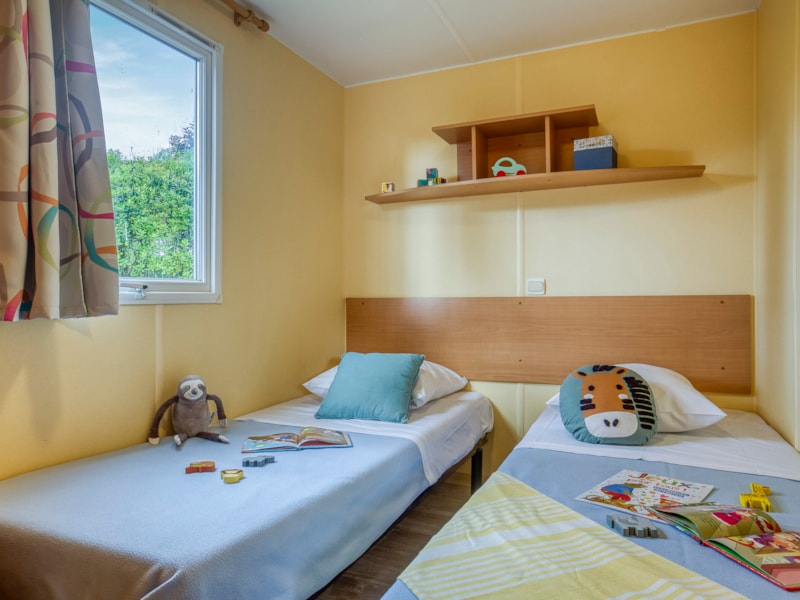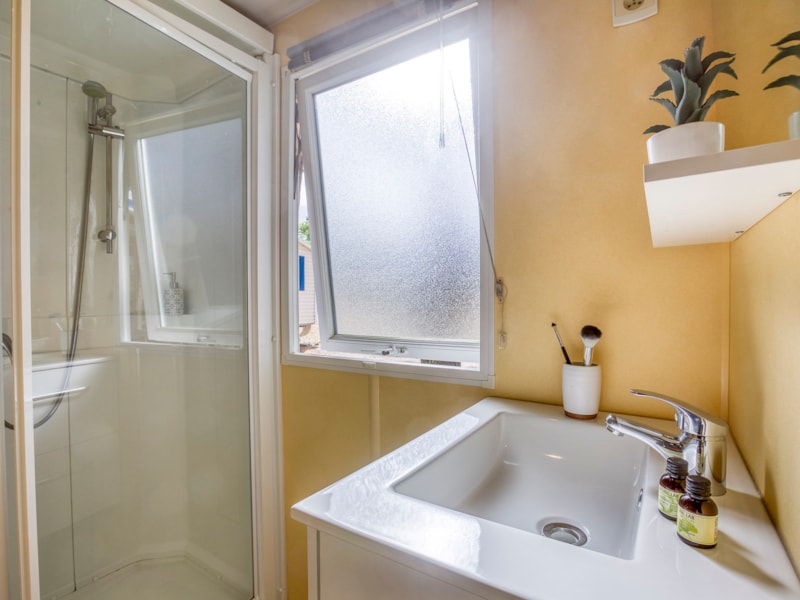 more details
Nos autres disponibilités